Atlanta
Garage Door Spring Repair
Five Star Garage Door provides the customers of Atlanta, Georgia with a comprehensive range of reputable products.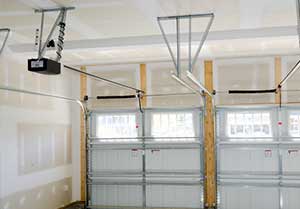 For sure, you'll rate us with five stars! Our garage door springs are all coated with a clean, black protective finish in order to prevent corrosion. Several we recommend:
torsion springs - Torsion springs are manufactured with oil-tempered wire for additional corrosion prevention.
extension springs - Double-looped, open-looped, and with clipped ends. They're oil-tempered for increased toughness.
roll-up door springs - For roll-up garage doors, our roll-up spring is ideal, producing the least amount of noise. They're hard-drawn and oil-tempered, so as to last a long time.
CALL NOW! (404) 996-0967
If your garage door ever goes on the fritz, it could be that you're going to need garage door spring repair. Choose Five Star Garage Door, and one of our professional mobile garage door repair technicians here on staff at Five Star Garage Door will assess your problem, and help you determine exactly the right solution for you.
torsion spring replacement
The correct repair of a garage door spring is a dangerous task, calling for our specialized skills and equipment. Five Star Garage Door's exceedingly qualified garage door technicians use advanced technology, talent, and experience to work properly and safely. Leave everything up to the experts at Five Star Garage Door - we'll take care of it for you!
With our 24-hour call-back policy, you can request we return instantly if there's anything else demanding attention.
CALL DAY OR NIGHT! (404) 996-0967